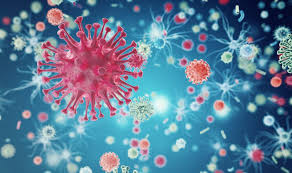 Relax & Boost your immune system
Lymphatic drainage is a slow and gentle massage that is done without oil nor cream. It is intended to boost the circulation of the lymph, drain toxins and strengthen the immune system.
It is performed on the legs, glutes, belly, back, neck, arms and face. Thanks to its lightness and regularity of movements, it is very relaxing and anti-stress.
Lymphatic drainage is recommended when: 
• Oedema, heavy legs, cellulitis, varicose veins, poor blood circulation
• Problems with digestion, constipation, irritable colon, bloating
• Chronic sinusitis, acne, pockets under the eyes, migraine, to illuminate the complexion
• Before or after surgery especially aesthetic (scars, hematomas)
• Joint stiffness, tingling, carpal tunnel, fibrosis, lumbago, sacrum pain
• Hormonal changes (adolescence, pregnancy, menopause)
• Menstrual pain
• Anxiety, stress, insomnia
• Dieting, cellulitis
It is recommended for pregnant women: in the last trimester, the volume of the baby obstructs the natural return of the lymph. Water accumulates in the feet, ankles, legs and pelvis, sometimes also in the arms, hands and face. From the 4th month of pregnancy, the superficial movements of belly drainage contribute to the prevention of stretch marks.
Cushions specially designed for the comfort of pregnant women and people who are overweight
Counter-indications.
Lymphatic drainage is not recommended for malignancies such as cancer, acute inflammation, cardiac oedema , severe renal failure, hyperthyroidism. It is also not recommended in cases of naevus, thrombosis, phlebitis.
Possibility to use the machine: drains feet, legs, back and arms